Advanced Handgun
and Defense Class
Protect you and your family.

One-on-One
Instruction
We limit this class session to only 6 people, so you get the best instruction possible.


Leave the class
confident and ready
Get professional training so you leave with confidence in your handgun protection ability.

Get your Advanced
Handgun Certificate
Get your certification in advanced handgun safety.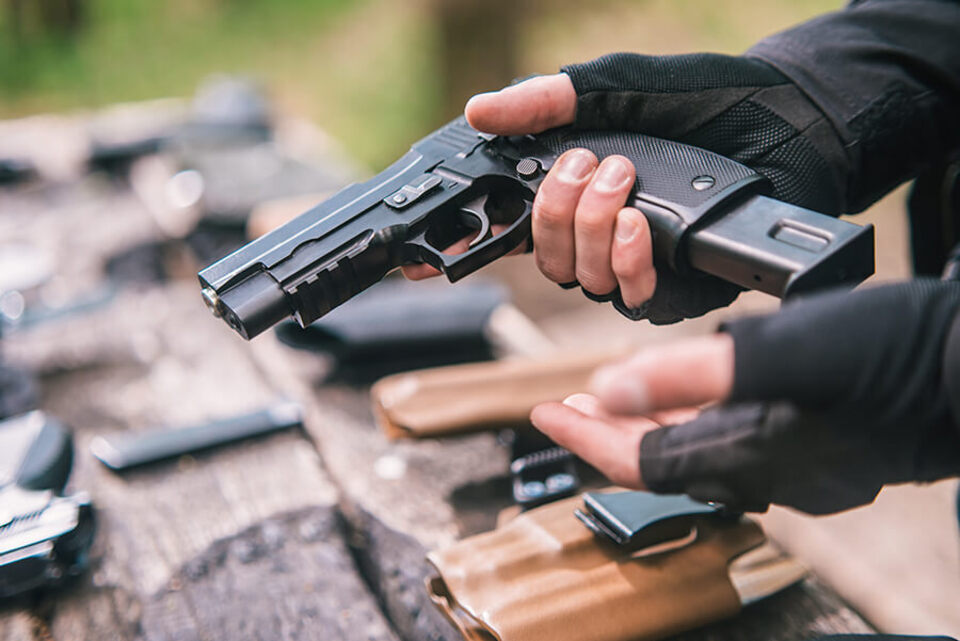 Covered in the Course
30 Minutes of Safety Review

Gun Range Instruction

The top-tier information

Platform, Presentation, and Marksmanship

New tactics

Drills

Plus BONUS lessons
Details
Absolutely NO "filler" sections in the course

NOT for beginners

50% non-refundable deposit and reservations are required

This class will not be available to everyone. All students must have a handgun carry permit, current background check, or verified by our school to be a good law-abiding citizen.

Dress for the weather

Wear a cap with a bill, safety glasses, and ear protection

Lessons at a private outdoor range in Coldwater, TN

$150 per person
Things You Need To Know
Along with a reliable handgun, a strong side holster that can remain open at the mouth when you draw your gun is highly recommended.

Three magazines and magazine belt holders recommended.

For revolvers, we suggest a couple of speed loaders with pouches.

Be prepared to shoot around 250-300 rounds.

Pack a lunch or grab something to eat at one of our nearby country stores and come train with us.
Get the Best of the Best
Our class continually evolves throughout the day to a higher level through the introduction of new tactics and drills. We will also give you bonus lessons during your session. You will leave this class confident in your abilities and a lesson plan for practice so you can keep your skills perfected. 
Contact Us
Do you have any questions?